Penn State encourages its students to think globally, and a study abroad program is the perfect opportunity to experience new cultures and academic challenges. Students who study abroad in the Middle East will study the art, history, and culture of the country they are visiting.
If you are interested in studying abroad and applying credits towards your Middle East Studies degree, you should consult with your adviser about the process for receiving approval for courses not listed on the course equivalency list. The Middle East Studies Director will determine how credits taken abroad may count. Ideally, students should start this planning before going abroad.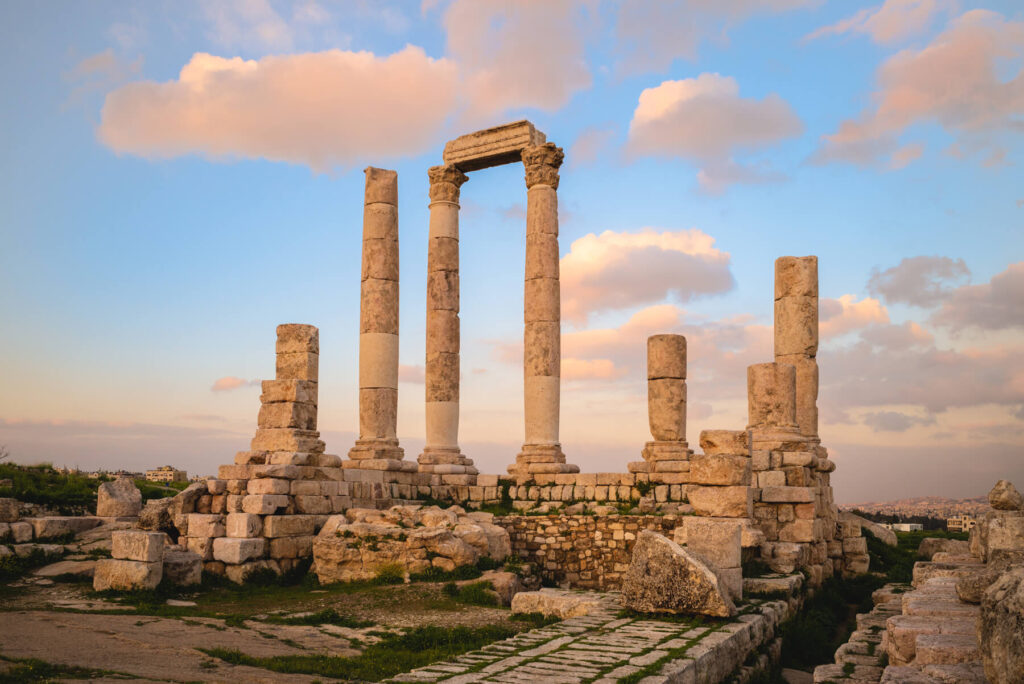 Study Abroad Spotlight: Jordan
Since ancient times, the Middle East has always been active in the world landscape. In Jordan, you will have the opportunity to study and learn the intricacies of the region's modern history and Jordan's role in regional politics as well as build your linguistic capabilities of the Arabic language; both Modern Standard and Colloquial. The CIEE program in Amman, Jordan is designed to educate and expand your knowledge of the local language, history and culture. In addition to the academic curriculum, opportunities to practice Arabic and experience the local culture are an essential component of our program. This is in parallel with in-depth, on-the-ground understanding of Middle Eastern policies and politics as nowhere else in the world. In our program, you will personally meet individuals key to the web that makes up the social fabric of Jordanian society that include diplomats to government officials to members of the growing private sector, in addition to Jordanian students and families.
CIEE Amman offers study abroad students a series of specially designed area-studies courses in fields such as economics, history, international relations, environment, literature, politics, regional diplomacy, and religion. Area studies courses provide an overview of issues relevant to Jordan and the broader Middle East region. One of these courses can be an internship at a local government agency, international organization, national organization, or business. Although there is no language prerequisite, all students are required to take both Modern Standard Arabic and Colloquial Jordanian Arabic while in Amman.
You will have every opportunity to immerse yourself in Jordanian culture. Special guest lectures by government officials, diplomats, and local experts enrich the academic program. You are encouraged to use your Arabic language skills in everyday settings. This fosters Arabic language proficiency and a better understanding of Jordanian society. CIEE also coordinates a series of local site visits and cultural activities. Resident staff will help keep you up to date on local cultural events, such as conferences, films, and concerts.